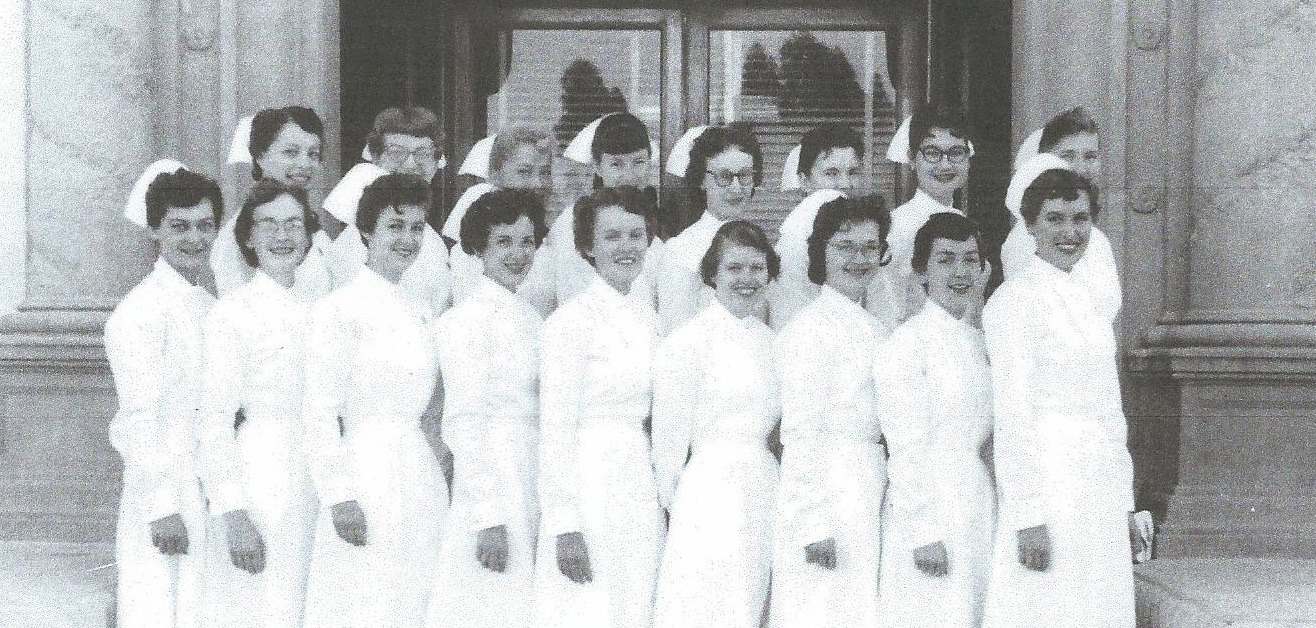 Santa Rosa Junior College
Associate Degree Nursing Program
Frequently Asked Questions
1.  I am interested in attending the associate degree in nursing (ADN) program. What should I do to get started?
We recommend that you start by thoroughly reviewing the ALL information on the ADN web pages located at: http://adn.santarosa.edu. Please carefully read all of the pages (click on the red titles on the left side of the page).  If you have already applied for admission at SRJC you can begin by dropping in with counseling and meeting with a Health Science counselor. You can find information about the counseling department at: https://counseling.santarosa.edu/. Also, it is strongly encouraged that you plan to attend a pre-ADN workshop meeting. You can obtain information about when the workshops are scheduled in the counseling department or on the home page of the ADN web page.
2. What are the program prerequisites?
Information about the prerequisites for the ADN program is available at: http://adn.santarosa.edu. Click the "Program Requirements" link on the left of the page. Please click on the link that says "Major". It is recommended that you meet with a Health Sciences counselor to develop a plan for completing the program prerequisites.
3. How much does the program cost?
In addition to college tuition there are a number of special costs associated with the ADN program. Students in the first semester spend approximately $3,500 on required materials including textbooks, nursing equipment, skill lab kits, uniforms, and the costs associated with meeting the health requirements for the program. Ongoing costs for course materials and health requirements in the second and subsequent semesters are approximately $800 per semester.   For a detailed list of estimated costs please see the "Program Costs" page on our website.
4. Do you have a waitlist?
No, we do not have a waitlist. Applicants must apply every year to be considered for admission.
5. How long does it take to get into the program?
This depends on how long it takes you to finish your prerequisites. Most students spend about two years completing prerequisites for the program. The ADN program uses a lottery system to select qualified candidates for admission. Some students are admitted the first time they apply and some students end up applying for several years. It is really a matter of luck so there is no way to project how long it will take you to get into the program.
6. How long does it take to complete the program?
After completing the program prerequisites and being accepted in the ADN program students must complete four semesters of full time enrollment in nursing courses. Students must also complete the SRJC associate degree requirements. It is highly recommended that students complete all general education requirements, especially math courses, prior to entering the ADN program.  
7. Can I work while I am in the program?
The ADN program requires full time attendance and studies. Generally you will be expected to be in class about 32 hours a week with an additional 20-30 hours a week of study time.  Most students find it difficult to work while in the program. Courses in the ADN program require students to be available five days per week (which may include weekends) and to be available during both day and evening hours for clinical rotations.
8. Do you have a weekend or evening program?
Currently we do not offer an evening or weekend program and we are unable to work around student work schedules.
9. Are there physical or health requirements for the program?
Yes, there are physical, health, and immunization requirements for being admitted to the ADN program. Additionally, students must clear a background check and urine drug screen. Please see the general requirements and clinical site requirements on our web page.
10. I am disabled. Can I be enrolled in the ADN program?
Absolutely. Students are encouraged to view our Technical Standards web page for guidance at http://adn.santarosa.edu/technical-standards.
11. Where will I complete my clinical experiences?
Students in the ADN program rotate through various clinical sites within Sonoma County. All students must be able to attend clinical during the day or evening on any day of the week assigned (usually Tuesday/Wednesday or Saturday/Sunday). Every student in the program will be rotated through different shifts and days, which includes the evening shift and weekend assignments. We do not make accommodations for student personal/work schedules or child care needs.
12. What degree will I have when I finish the nursing program?
When you have completed the nursing program curriculum and the additional associate degree requirements, you will receive an Associate Degree in the Science of Nursing (ADN) upon graduation. You will then be eligible to take the National Council for Licensing Examination (NCLEX) to become a Registered Nurse (RN), and to continue your education for a Bachelor in Science of Nursing (BSN), if desired.
13. When and how do I apply to the nursing program?
The ADN program has one application period per year, October 2nd through February 7th. Students will be selected from the annual applicant pool for the fall and spring semesters of the next academic year. Applications must be received in the Health Sciences office by 5:00pm PST on the application deadline of February 7th.  
14. How are the students selected for admission?
The SRJC ADN program uses the California Community College Chancellor's composite score to determine eligibility for admission. All qualified students that apply to the program will be entered into the lottery and those that are selected receive conditional admission pending completion of all admissions requirements and achieving a 62% or better on the TEAS test. Students must have completed all prerequisites and achieve an overall score of 80% on the Chancellor's formula to be considered qualified for provisional admission. Please refer to the "Getting Started" page for specific information on the programs election process: https://adn.santarosa.edu/getting-started.
15. What is provisional acceptance?
Provisional acceptance into the program means that you have a space in the program and will be invited to take the Test of Essential Academic Skills (TEAS) exam. To be accepted into the program you must achieve a score of 62% or higher on the ATI TEAS exam. Additionally, provisionally accepted students must clear a background check, drug screen, complete American Heart Association BLS for the Healthcare Provider, and must complete all health requirements by the established deadline. Please refer to the "Getting Started" page for specific information on the qualifications and eligibility: http://adn.santarosa.edu.
16. What is the Test of Essential Academic Skills (TEAS)?
Provisionally accepted applicants will be required to take the Test of Essential Academic Skills (TEAS) ATI TEAS, which measures skills in the content area domains of Reading, Mathematics, Science, and English and Language usage. Students may review the TEAS study guide prior to taking the TEAS exam. Information on the study guide may be found at www.atitesting.com. As of January 2017, provisionally accepted applicants are required to take Version ATI TEAS and obtain a score of 62% or higher in order to meet program entrance requirements. SRJC will pay the cost of taking the exam for students that are provisionally accepted. ATI TEAS is the newest version.  If you take the ATI TEAS exam on your own after May 1, 2016, the first exam score (in the past 12 months) will be used to determine your eligibility.
17. Do you have a LVN to RN program?
We do not have an LVN to RN program.
18. Do you offer the 30 unit option for VNs?
Yes, we offer the 30 unit option; however, space is limited and this admission cohort receives the lowest priority for admission. It is uncommon for the ADN program to have space available for student enrollment in the 30 unit option program.
19. I am an internationally trained student and the BRN is requiring me to take additional classes in a specific subject. Can I take the classes in your program?
Unfortunately, we do not accept students for individual courses. We have a very impacted program and only admit students that will complete our full program. 
20. Do you accept transfer students from another nursing program?
Yes, we accept applications for transfer from September 1 through September 30th each year. Students that wish to transfer to the program must submit an application, transcripts, copies of the course syllabi for completed nursing classes, and a letter from their current Dean or Director stating that the student is in good standing and eligible for continued enrollment.  Acceptance as a transfer student is on a space available basis.