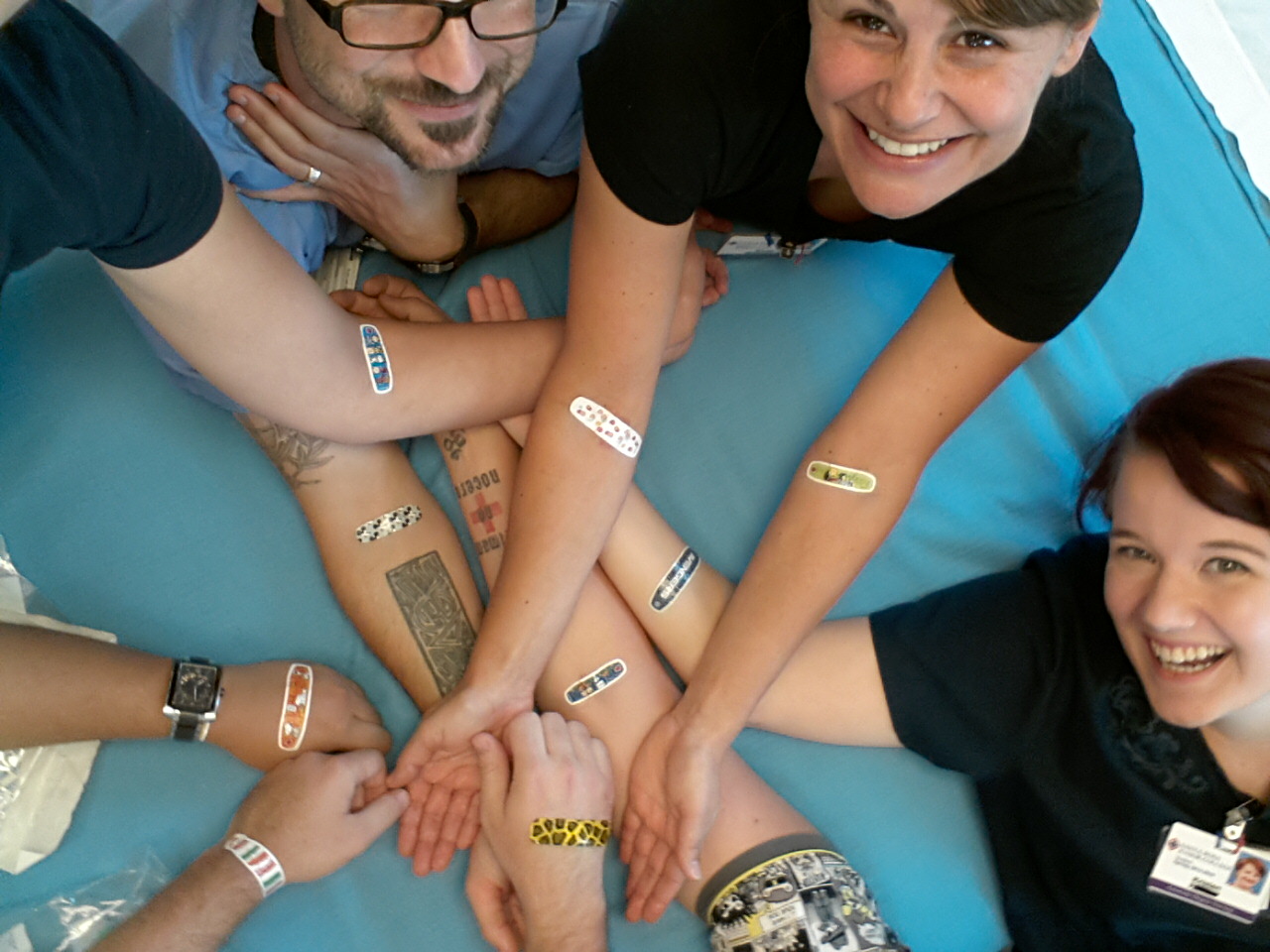 Requirements for Entrance/Continuation in the ADN Program
Initial health and safety requirements completed upon entrance into the program must be submitted by the deadline listed on the provisional admission letter in order for the student to be officially enrolled in the program. Each student is responsible for maintaining current requirements for the ADN program. Students who do not have the current requirements will not participate in clinical and therefore will not be able to continue in the nursing program.

HEALTH/IMMUNIZATION REQUIREMENTS

The immunization requirements are recommended by the Centers for Disease Control for Health Care Workers, the Advisory Committee for Immunization Practices (ACIP) and are established by the individual clinical facility requirements.

A. Physical Exam
Documentation of a physical exam by a licensed healthcare provider must be completed no more than three (3) months prior to the deadline date given on provisional acceptance letter. Instructions for the provider are included in the Health Evaluation form. Santa Rosa Junior College students can make an appointment with the Student Health Services for immunization and TB screening. Please check the Student Health Services site for dates and times they are open.

B. Tuberculin Skin Test- Purified Protein Derivative (PPD) –

Students must complete a two-step PPD test within six months prior to starting the program. With a two-step skin test the PPD is completed, and if negative, a second PPD test will be performed one week after the first test. This two-step Mantoux test needs to be done only once. Students must complete an annual PPD or Quantiferon Gold blood test each year thereafter.

Students who cannot have a PPD or have a history of a positive PPD must have a negative chest x-ray within one year prior to entrance into the ADN program. An annual TB Symptom Review must be documented and on file each year thereafter. Students that have not completed these requirements will not be allowed to participate in clinical.

C. Immunizations

Students must provide proof of vaccination or immunity for the following:

1. Hepatitis B
• Documentation of receipt of three doses of Hepatitis B vaccine and a documented seropositivity following the third dose or completion of the Hepislav two-dose vaccine with a documented seropositive lab result following the second dose.
• The first two doses must be completed prior to beginning clinical.
2. Tetanus/Diphtheria
Booster vaccination within previous ten (10) years
3. Measles Mumps Rubella
Two doses of vaccine since 1980 or a positive titer
4. Varicella
Vaccination or a positive titer
History of disease is not accepted
5. Influenza
Annual influenza immunization each fall is required by hospital partners. The only exception is a documented medical contraindication to the vaccine.
6. COVID-19 and Variants
At present clinical agencies are requiring the COVID-19 two-dose vaccine and boosters for nursing students to be placed for clinical rotations.  As clinical rotation hours are a BRN mandate, and cannot be substituted, documentation of COVID vaccination is required for admission.
7. Other vaccinations as recommended or required by the CDC. 

BASIC LIFE SUPPORT (BLS) REQUIREMENTS

Students must obtain certification in basic life support and maintain currency while in the ADN program. The ADN program only accepts American Heart Association BLS for the Healthcare Provider certification.

Students who do not complete or submit the admission requirements by the admission deadlines will forfeit their provisional admission.

It is the student's responsibility to insure that these health care requirements are met and copies of documentation are submitted to the Certified Background Health Screening before registering for each course. NOTE: Students should keep a personal file of all their health documentation for future employers.

CRIMINAL BACKGROUND CHECKS AND DRUG SCREENING

In accordance to the Joint Commission (2008) standard, clinical facilities may require criminal background checks and urine drug screens for all individuals providing patient care, including nursing students. The clinical affiliation agreements that the SRJC ADN program has with clinical agencies require that we conduct background checks and urine drug screens on all students prior to placement in a clinical environment. The background checks and urine drug screening are done by a designated independent service. Students are responsible for costs associated with the background check/s and urine drug screen/s. Students will register and self-pay online for this service. The results are maintained and protected as confidential documents by the nursing program director.

All students entering the program are required to obtain a criminal background check and a urine drug screen before entering the first nursing course. If the student remains in continuous enrollment in the ADN program only one background check may be required, however, some clinical facilities are requiring subsequent background checks for clinical placements. All readmitted students must complete a background check and drug screen prior to the readmission into the nursing course.

If the drug screen result comes back as dilute, adulterated, or non-negative, the student may be allowed one retest at the student's expense. A urine drug screen may be required at any given time during the nursing program if required by an affiliated clinical agency or program policies.

If a student cannot be cleared for clinical due to a background check infraction or a positive drug screen, the student will not be able to participate in clinical, which is a program requirement. In the event that a student is found ineligible for clinical placement by the clinical facility after admission to the nursing program, they shall be subject to dismissal from the program, as they will be unable to complete the mandatory clinical course objectives.

In the event that convictions are discovered that were not identified in the background check and those convictions are of such an age or nature that they preclude the student from participating at all clinical sites, the student will be dismissed from the nursing program. A student convicted of a criminal offense while enrolled in the nursing program must report the conviction to the Director of Nursing within five days of the conviction.
Updated Information Regarding Changes to California State Laws:
Despite the recent change to California state laws regarding marijuana usage our clinical facilities still require a clean urine drug screen from all students. Clinical agencies must uphold federal laws and therefore cannot accept a positive urine drug screen, including students with medical marijuana authorization.
Any student having any concerns about drug screening, criminal background checks, or criminal convictions is encouraged to contact the Director of the ADN program for confidential advising.

*Please note:
An additional background screening, Department of Justice and Fingerprinting is required by the California Board of Registered Nursing (BRN) prior to licensure. In accordance with state law, the California Board of Registered Nursing may deny licensure for crimes substantially related to the practice of nursing. This includes convictions involving sex crimes, drug or alcohol related crimes (including DUI), and crimes of violence. It is the responsibility of the applicant to present sufficient evidence of rehabilitation to the BRN at the time of application for licensure. Questions related to possible denial should be referred to the Board of Registered Nursing(http://www.rn.ca.gov/index.shtml).